Hiltl
Sinds 1955 maakt Hiltl broeken naar strenge eisen die Hiltl zichzelf gesteld heeft. Dit ligt compleet in lijn met de 'true-spirit' van Fritz Hiltl die maar één doel voor ogen had: 'de ultieme broek maken'.
Het prachtige resultaat van de rode draad door de fabriek van Hiltl is nog steeds zichtbaar. Waar de kwaliteit van de broek het nodig heeft worden nog steeds veel delen met de hand uitgesneden of gestikt. Alleen de delen waar een machine kwalitatief gelijk of beter werk kan leveren worden machinaal verwerkt.
Hierdoor zijn broeken van Hiltl zeer succesvol: 'Broeken als Tailor-made voor redelijke prijzen'.
(Bron:
www.hiltl.de
)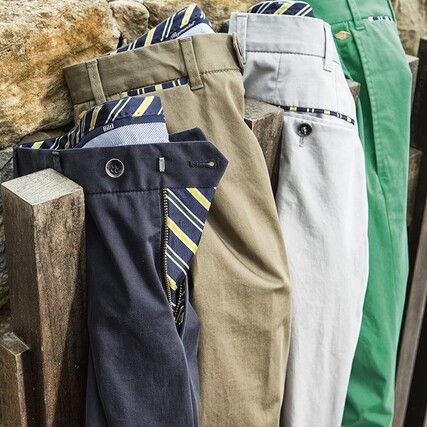 Browse onze Hiltl Broeken Collectie